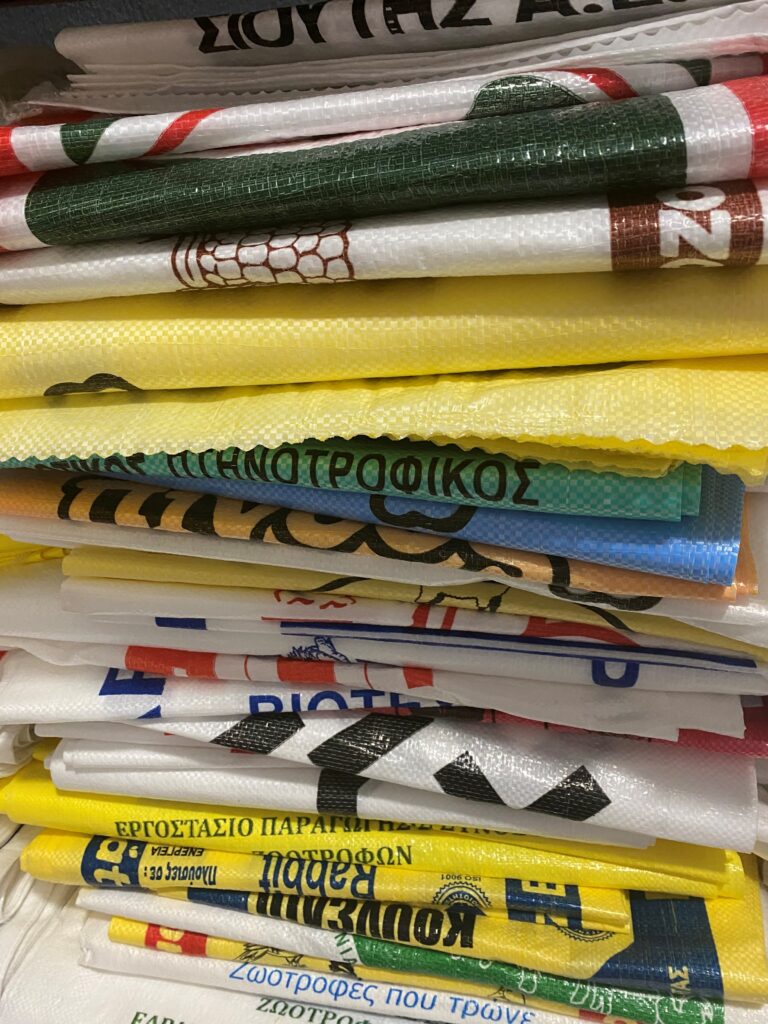 Polypropylene bags
ARPA SA supply a wide range of PP Woven sacks with both plain or printed, different sizes, types, colors, tear resistant, 100% customized PP sack, made from the toughest woven polypropylene fabric.
Our PP Woven sacks are very much ideal for the packaging of
 Wood
 Charcoal
 Fertilisers
 Urea
 Minerals
 Resin
 polymer
 Cement and concrete materials
 Building and construction materials
 Sand
 Salt
 Cotton
 Envelopes and small packs for transport and courier companies
They are also appropriate for food and animal food
 Corn
 Animal feed
 Spices
 nuts
 Seeds
 Olives
 Potatoes
 Flour
 Rice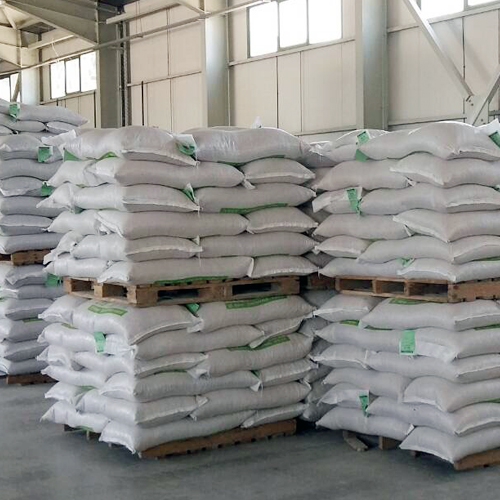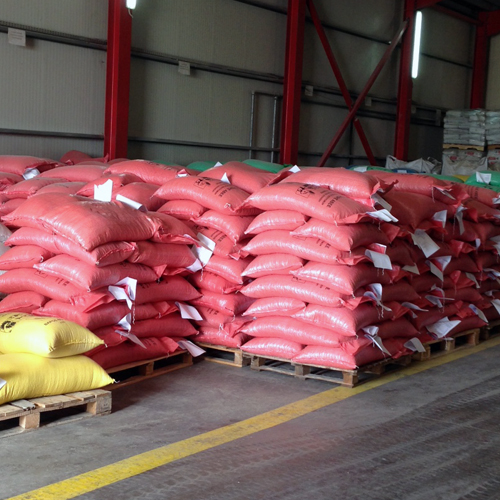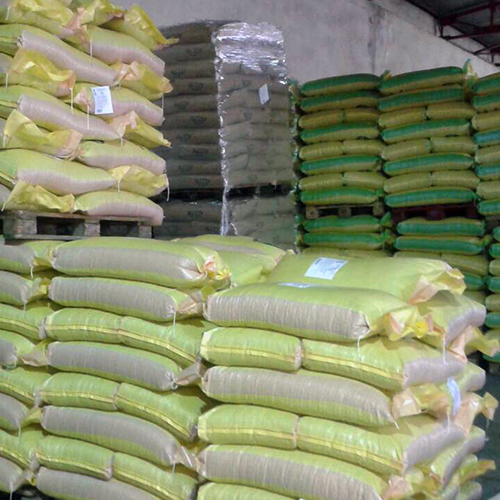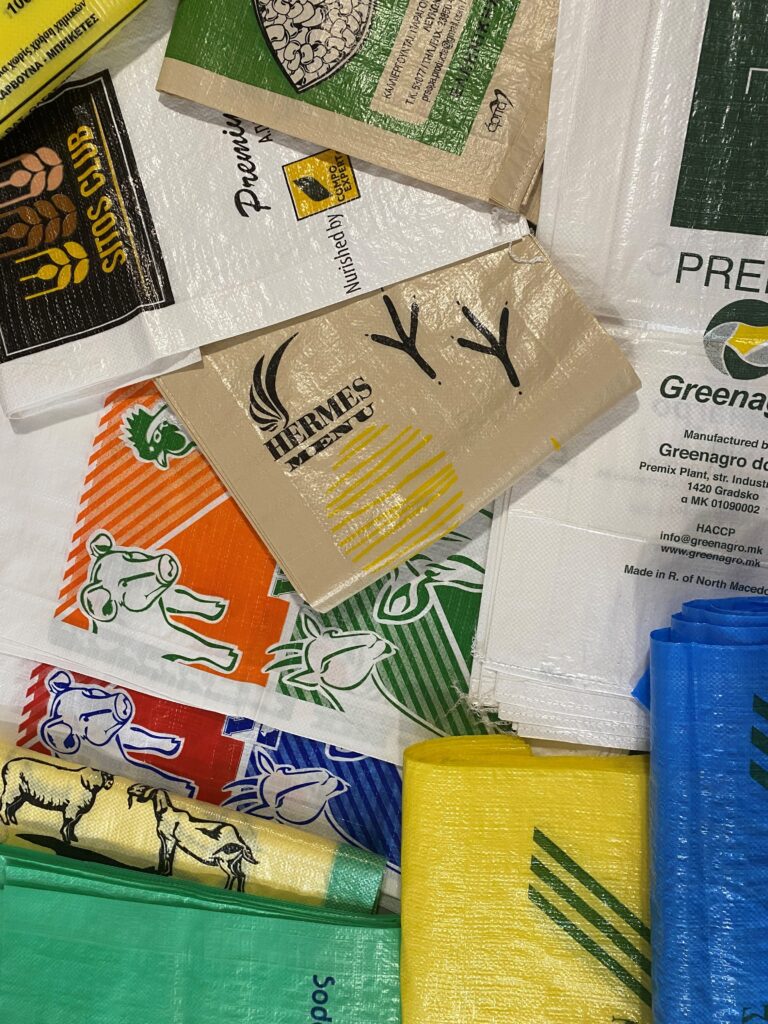 Uncoated open mouth bags
Uncoated bags are the most common to use. They are usually white but they can also be offered with color stripes on their body. They can have wide colors stripes in two edges of the bag to distinguish multiple uses (for example white with yellow stripes for corn, red for rice etc…)
They can also have wide color stripes at the edges or transparent stripes so you can see the product they carry.
PP bags can also come in any color you ask.
PP bags can be printed with up to 4 colors and both sides.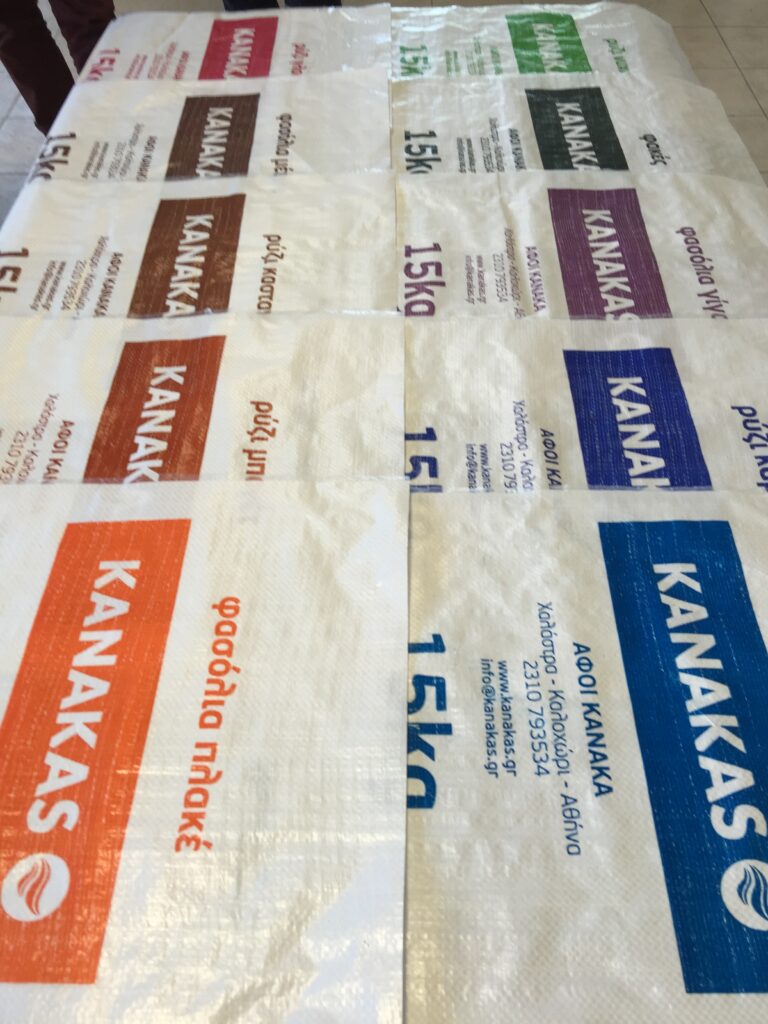 Laminated pp bags
Coated PP bags are very economical due to its filling capacity as it has greater strength (with no breakage and spillage of products) and at the same time it prevents the loss of goods because of its unique water resistance characteristic. Laminated bags can come with handle so they are easily picked by the end user, or without handle.ARPA can also provide Microperforated PP Woven sacks which are made as per the customers requirement in terms of number of air-holes to be made into the bag. Microperforated bags are also used for the products that are hot while packing.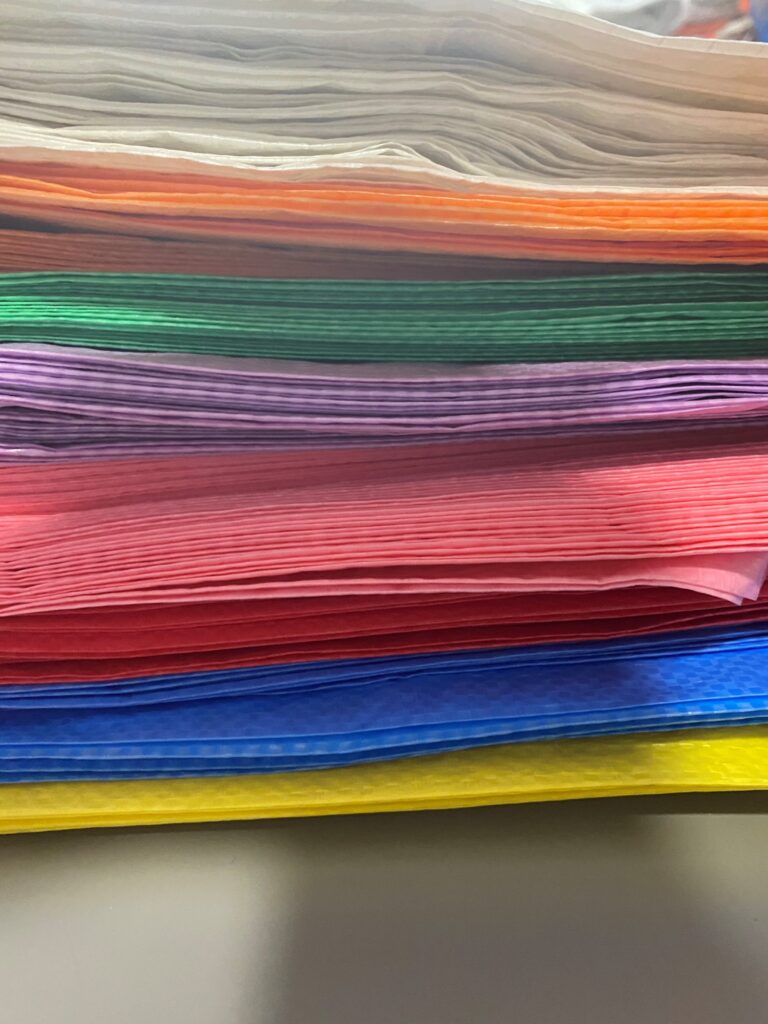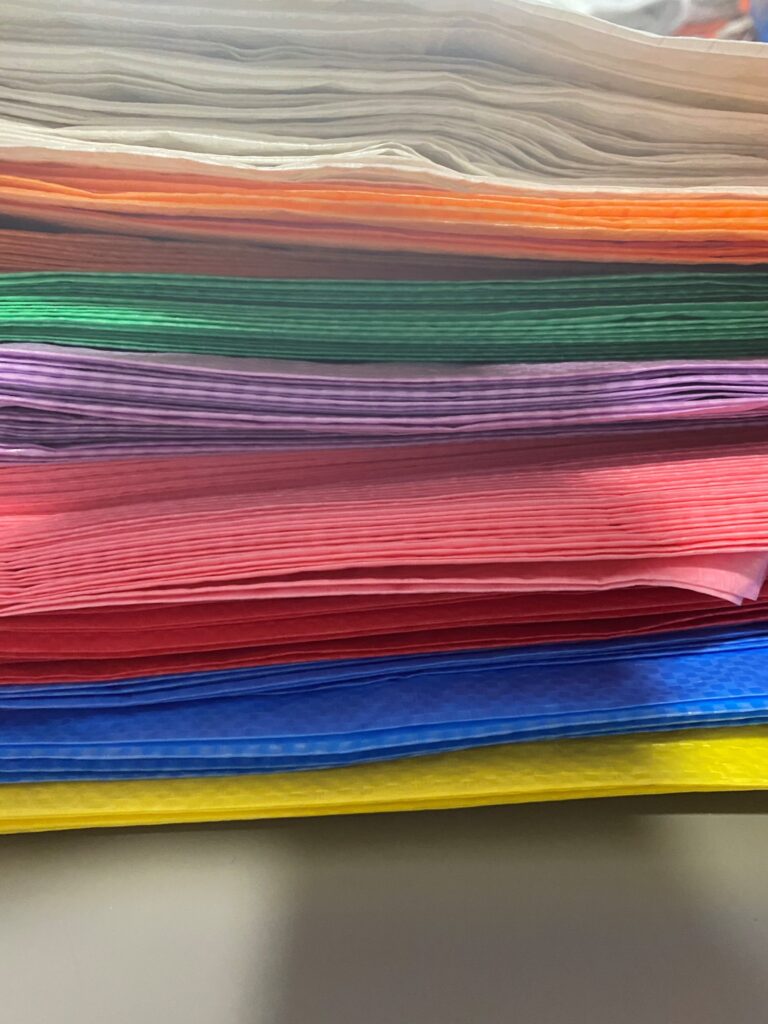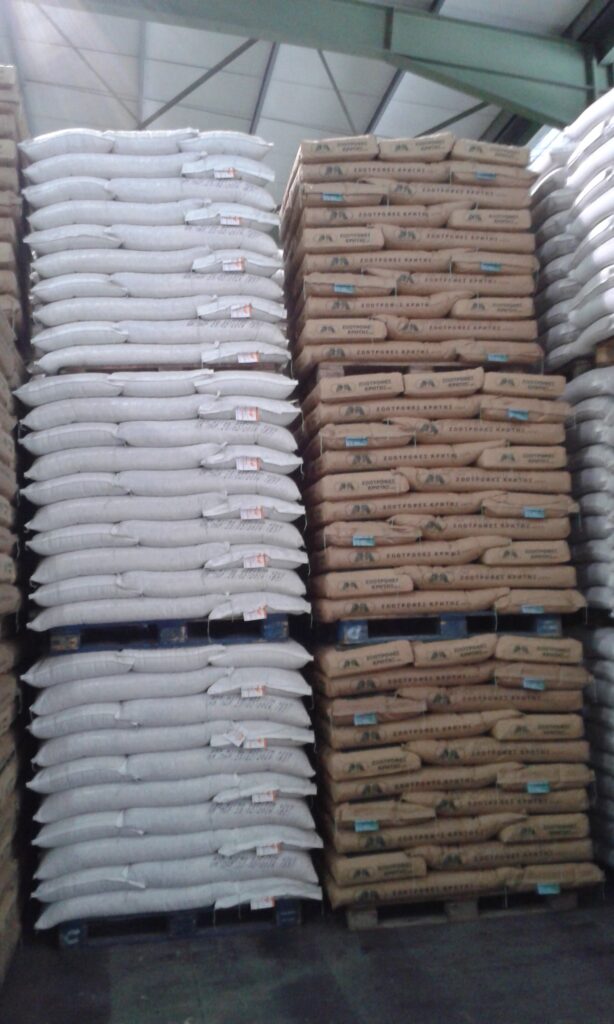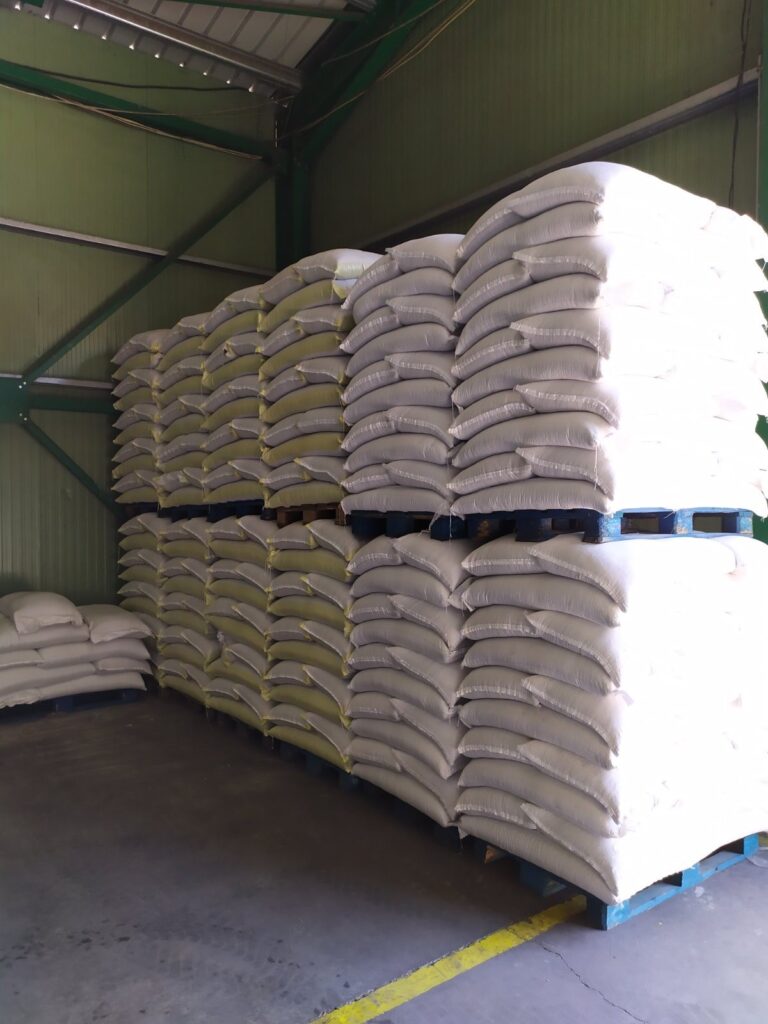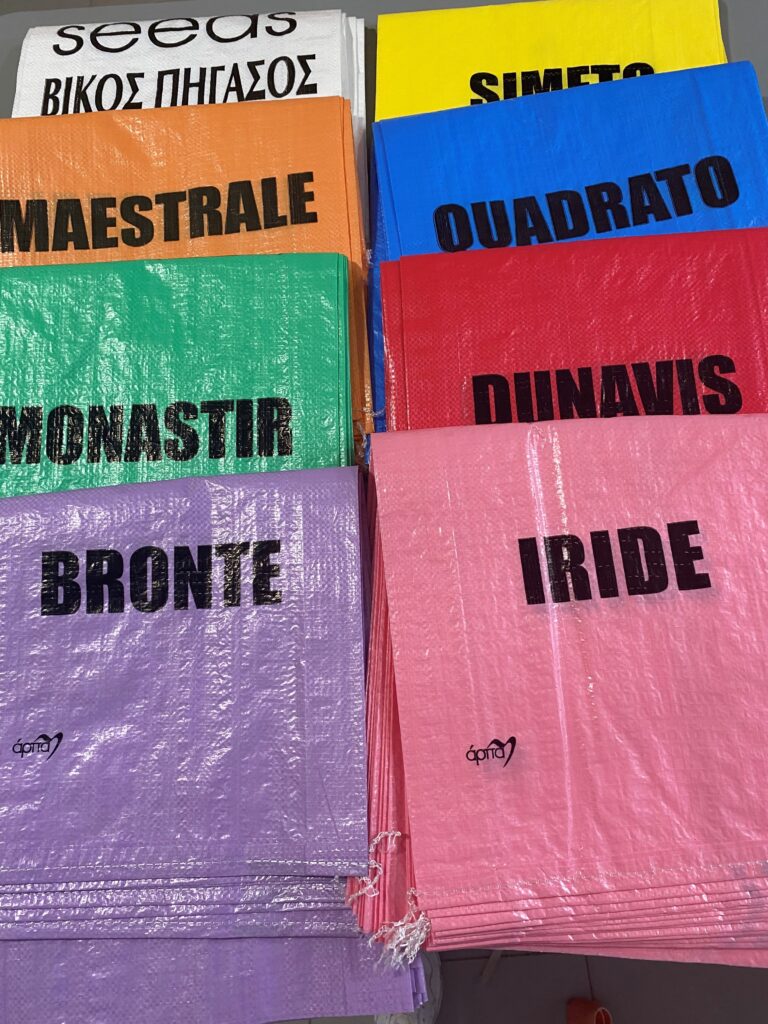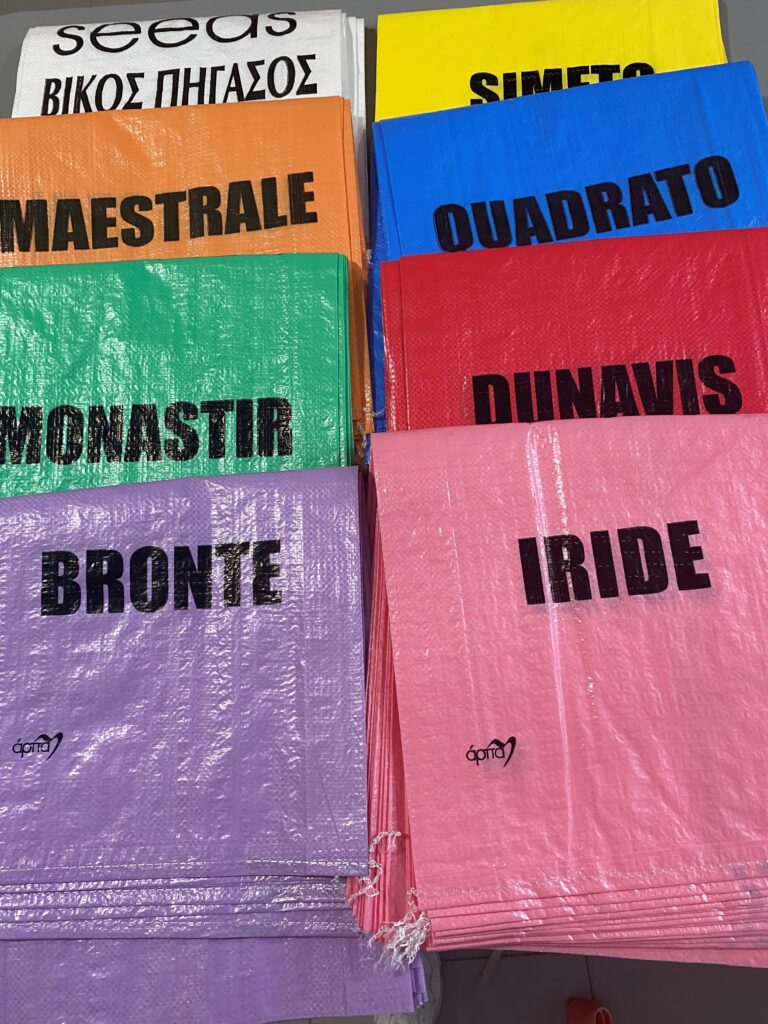 Gusseted bags
PP Gusset bags due to their construction are able to stand vertically, when the products are filled into the bags the side that comes out making the PP Gusset bags to easily stand vertically. This is a fantastic feature that assists in product location when being stored, whether on racking, on pallets, or a simple pile on the floor. PP Gusset bags are very much ideal for the storage of granules or power form products. In addition to Woven PP Gusset bags are highly used for the packing of agriculture products, animal feed stock and various other products.Transparent or Natural PP Gusset bags are widely used now for the packaging as it provides the see through from the side and the customers can see the products from outside.  There are various types of options available. ARPA can provide Milky white or any Color bags with Transparent (Natural) Gusset on the side.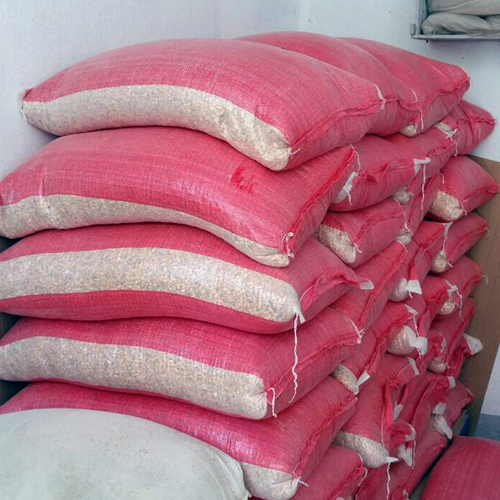 Liner bags
PP Woven bags with liner are very ideal for the products that require the highest protection especially the fine grade, pulverous & force flowing materials such detergent powder, malt, chemical, fertilizer, sugar, flour and various other products.
Valve bags
Valve bags are designed for high speed filling on spout packers and are usually used to hold granular products from fine powders such as cement, through to plastic polymers, crumb rubber and granular foodstuffs such as sugar. A valve on the bag allows quick and simple closing after filling as it eliminates the need for sewing. There are various sizes of valves.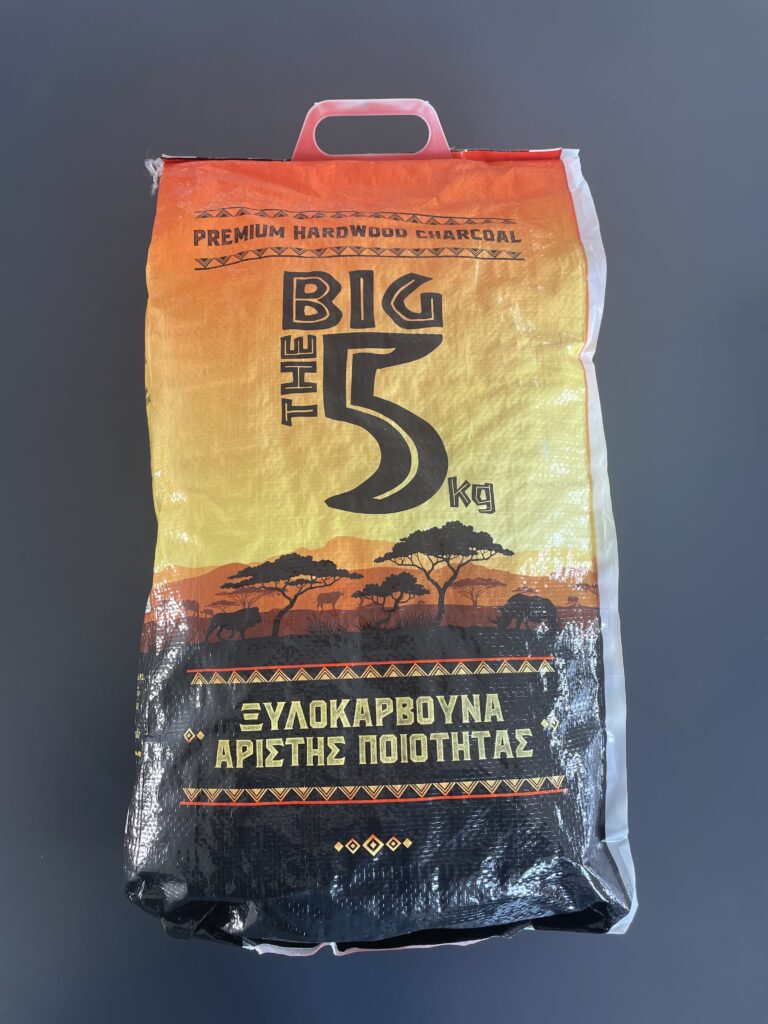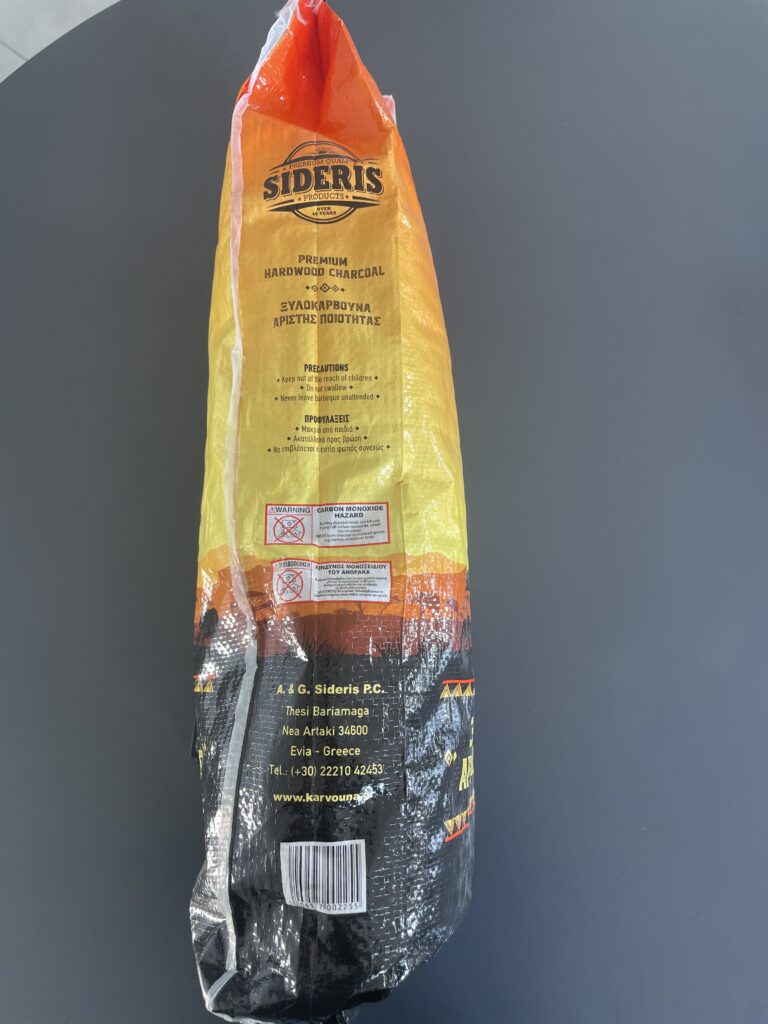 BOPP bags
We can offer pp woven bags with BOPP Multicolor printed and laminated on either single side or both sides, as requested by our customers.
PP bags with paper coating
We can offer pp bags with paper coating. Polypropylene woven paper bag is generally use in oleochemical, petrochemical and animal feed industries. It can be print up to 4 colors and has the advantage of higher quality paper printing. Polypropylene woven fabric is laminated with brown or white Kraft paper that can give a great edge and better-quality printing. Polypropylene woven paper bag is harder and stiffer which make packing and stacking easier.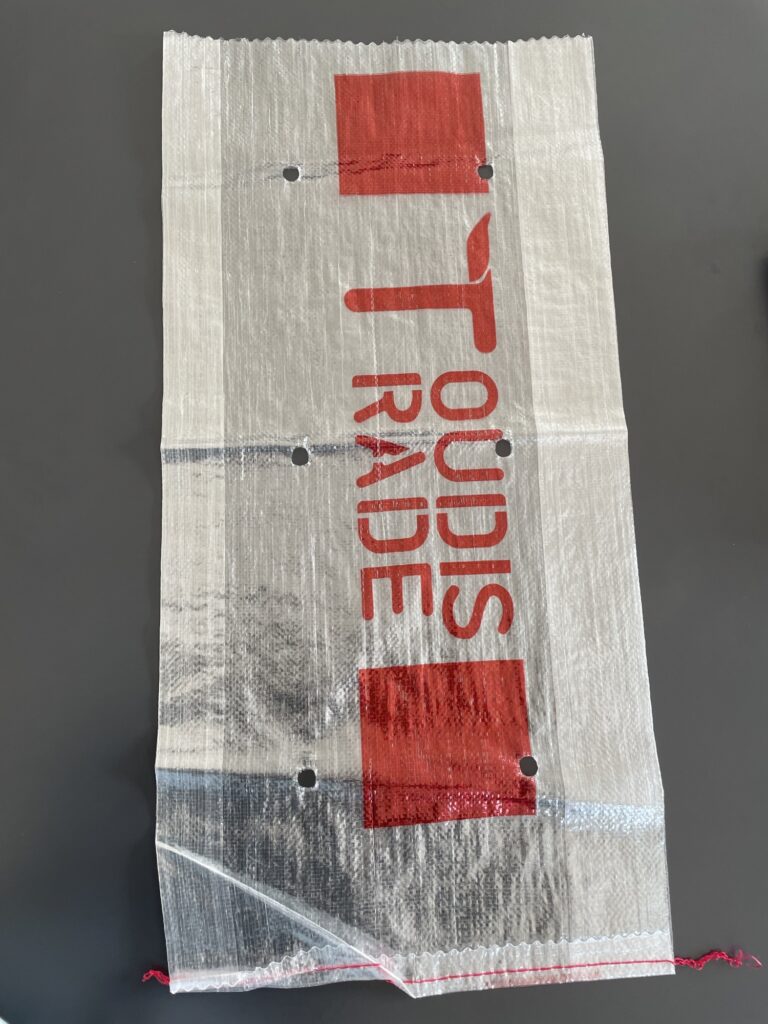 Perforated bags
PP bags can be perforated, having holes all over their body, if needed.Perforated bags are used for potatoes or wood sticks.